By: Emily Strohm
Plastic surgeon Dr. Steven M. Levine tells PEOPLE why his phone has been ringing off the hook
Since the world entered a lockdown, nearly every aspect of life has been put on hold, but one industry that's seen a surprising uptick in demand? Plastic surgery.
PEOPLE spoke with Dr. Steven M. Levine, a New York City-based plastic surgeon whose subtle improvements grace some of the most famous faces and figures in the world — his patient list includes A-list actors, supermodels and more.
While the highly sought-after doc is naturally tight-lipped about his client list, he spoke to us about the reason behind a surge in plastic surgery requests in the age of coronavirus (COVID-19), why he's turning away his high-profile clients right now, and when he thinks he can get back to business.
"Since our office closed in early March, we expected a decrease in phone volume," says Levine whose price for a breast augmentation is $15,000, while face procedures can run $45,000 and up. But instead, Levine only saw a boost in his already booming business."We had to hire new staff just to keep up with the number of calls."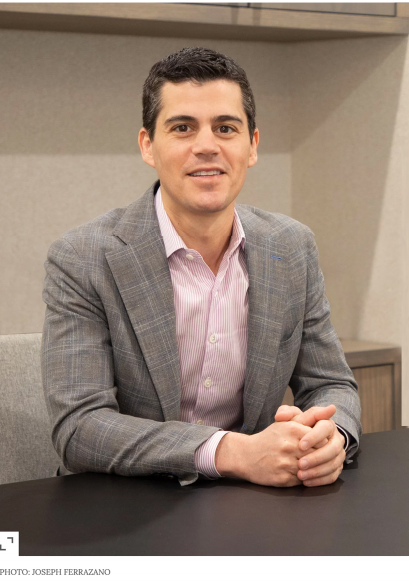 How quickly into lockdown did the requests for Botox and plastic surgery begin?
Dr. Levine: Requests actually began about five days before the formal barring of elective surgery. I stopped operating prior to the governor's order in step alongside many of my colleagues in N.Y.C. who felt that something was coming and until we had a better handle on the situation, we shouldn't be doing cosmetic surgery. Once we started telling people "No" and canceling already scheduled procedures, people were understandably bothered. People who choose to have plastic surgery usually plan for it several weeks or months in advance, so [having their appointments] canceled or rescheduled was anxiety-provoking for them. As the quarantine continued, requests continued for procedures. Patients started to realize that most of their social commitments would be postponed and the upside was an unprecedented amount of recovery time. At the very beginning of this, no one knew how bad this would get, so a number of patients felt like we were over-reacting. That said, in general, most were very understanding.
What was the wildest reaction you received?
Dr. Levine: Initially, I think people threw out bribes in a playful, almost joking idea. And then depending on our reaction would follow it with a statement demonstrating their seriousness. Like, "I know you said Dr. Levine isn't able to perform surgery now, but what if I paid him double?" My patient coordinator would laugh it off, and then she would hear, "Seriously, though would he?" Someone offered me a month in their home in the Hamptons recently (in addition to payment), if I performed a procedure for them during lockdown. The answer is just no. I may be focused on beauty, but I'm still a doctor.
What was your typical day at your practice like pre-pandemic?
Dr. Levine: I have a very boutique practice which means if someone makes a request, we try to honor it. I have flown overseas for a 20-minute consultation. But the for most part, I am lucky to be in my office in the Upper East Side that is home to my private operating room and recovery facilities. Most days, I start surgery by 7 a.m. and do one to three surgeries depending on the procedure. After surgery, I start seeing patients. This is a mix of post-op visits and new patient consults.
What's your working from home situation look like?
Dr. Levine: Video consultations have always been a part of my practice, but maybe I would have one or two a month. Now, everything is virtual. To use the phrase of the day, it's the "new normal." At first, I found it very confining, but I've learned to embrace it. ftn fascinated that since my practice has been closed, I'm putting in long hours, despite not operating. I have no idea where the time goes. For someone who is used to having a real product to show for their work, this has been extremely frustrating. I'm a results-driven kind of person. And now I just talk all day. I can't wait to be back in the operating room. Until that day comes, I spend my time in front of a computer connecting with old and new patients over video chat. It's not the same, but we make it work.
How busy do you expect to be when you're back up and running?
Dr. Levine: We have been eagerly awaiting the governor's 0K to resume our practices. We expected he would allow us to operate again in mid-May so we booked surgeries every day, including weekends. When that didn't happen we moved everyone's surgery. We were sure he would allow us to operate by June 1, then that didn't happen either. Elective surgery isn't a switch you can just turn on. We need time to plan. The patients need time to plan, the staff needs time to plan. so we canceled Cases again and have everyone rescheduled for later in June. Usually, we operate three to four days per week, but we have surgery scheduled six days per week for when we reopen. We hope that's on June 8, but we're awaiting final guidance from the governor and the Department of Health. It's not just the new patients who are eager to get in the office — there are dozens of people who expected surgery in March, April, and May and they are still waiting. We have a morning and evening shift Of nurses set up for when we return so that we can work expanded days and meet the demand.
What ways will COVID-19 forever impact the practice of plastic surgery?
Dr. Levine: COVID-19 will change the way Our practices run. We are forced to be more efficient with our patient schedules to minimize or completely eliminate use Of the waiting room. But as far as demand goes, the pandemic won't change things. All of us care about how we look. And now that more of us are faced to stare at ourselves on Our computer screens while on video conference, I expect people who otherwise may not have been interested in surgery to consider a consultation. I tell everyone — if you're thinking about it, make a consultation. You owe it to yourself. It doesn't mean you have to have surgery, it's called a consultation for a reason.