If eyes are the windows to the soul then the nose is the door. More and more people are looking for a less invasive way to transform their face without much downtime. While this progressive option is only a temporary approach to achieve desired results, the lunch hour nose job or the 'liquid nose job" as it is commonly referred to as, is the perfect solution to address symmetry issues in as little as fifteen minutes.
During the procedure, hyaluronic acid fillers are injected into the patients nose, which will cosmetically improve the dorsal hump and angular proportions, giving a natural and uniformed look. If hyaluronic acid filler is used and results are not quite what the patient envisioned, the procedure is reversible and dissolving agents can be used as a dissolvent.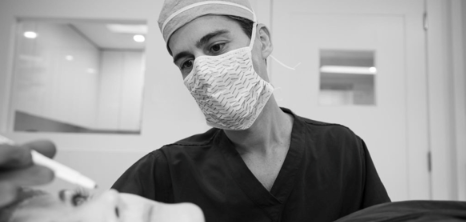 There is no anesthesia required during this process, allowing each patient more control during the session. The results of this procedure are immediate with very little to no recovery time. As the filler settles into the injection site, your results can expect to hold from four months to three years depending on your skin's integrity.
Call our office for more information or to schedule a consultation.
521 Park Ave
New York, NY 10065
(212) 448-7450